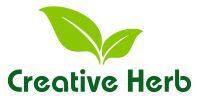 Shaanxi Creative Herb Biotechnology Co.,Ltd

China Manufacturer with main products:Apigenin 98% ,Stevia leaf extract ,Citrus bioflavonoids ,alpha-bisabolol ,konjac extract glucomannan (KGM) ,resveratrol 50%-98% ,Spirulina powder;Spirulina extract phycocyanin ,genistein 98% ,Kaempferol 30%-98% ,NMN (Nicotinamide mononucleotide)99% ,soapberry extract saponins ,luteolin 98%
Product Details
Brand Name:
CREATIVE-HERB
Place of Origin:
China
Model Number:
Epicatechin
Type:
Tea Extract
Packaging:
Drum, Vacuum Packed
Grade:
Pharma Grade
Variety:
Green Tea Extract
Part:
Leaf
Form:
Powder
Extraction Type:
Solvent Extraction
Packaging Details
1kg.5kg pacakged with double layer aluminum foil bag.25kg/drum
Product Description
Epicatechin 90%-The Most Stronggest Antioxidant Ingredient- Green Tea Extract EGCG( Epicatechin gallate)
Epicatechin / (−)Epicatechin
Botanical Source:Camellia sinensis (L.) O. Ktze
Part of Use: Leaves
Specification: 90%,95%,98%
CAS NO.490-46-0
Appearance: White Fine Powder
Molecular Formula: C15H14O6
Molecular Weight: 290.27
Test method: HPLC
What is Epicatechin ?
EGCG, epigallocatechin gallate, molecular formula C22H18O11, which is the main component of green tea polyphenols, a catechin monomer which isolated from tea leaves, it is the main active and water-soluble component of green tea and is the highest content component of catechins, accounting for 9%-13% of the gross weight of green tea and about 50% of Tea compounds, because of its special Stereo chemical structure, EGCG has very strong antioxidant activity, at least 100 times more than vitamin C and 25 times more than vitamin E, protecting cells and DNA from damage that is believed to be linked to cancer, heart disease and other major diseases
See what biological functions EGCG has
1.
The super antioxidant effect of EGCG: catechins have been noted as a natural antioxidant and free radical scavenger, with a high scavenging effect on reactive oxygen species and free radicals, and a high inhibitory effect on lipid peroxidation, which is uncommon among the identified antioxidants.
2.
Antitumour effects of EGCG: Studies have shown that EGCG and green tea extracts can prevent carcinogenesis in various organs of rodents. Animal studies found that EGCG treatment reduced tumour weight in mice, but had no significant effect on body weight, heart weight, angiogenesis or the expression of vascular endothelial growth factor in heart and skeletal muscle. In addition, EGCG alone or in combination with oxaliplatin enhanced the efficacy of anti-rectal and prostate cancer drugs.
3.
The anti-obesity effect of EGCG: research shows that green tea consumption is negatively correlated with body fat content and waist circumference. eGCG is the main active ingredient of green tea, which can regulate lipid metabolism by increasing lipid excretion, reducing fat absorption, inhibiting lipid synthase activity to reduce fat synthesis, promoting cholesterol reversal and its excretion from the intestine, activating sympathetic nerve activity to promote fat oxidation and decomposition, etc. Reducing body mass. Simple obesity is mainly due to the body's intake of energy is greater than consumption, energy in the form of fat accumulation in the body, this kind of adipose tissue is white adipose tissue.
4.
Application of EGCG in food
EGCG is a new resource food ingredient in China and is allowed to be added to any general food except infant food, but the daily intake is ≤300mg/day. EGCG is an excellent water-soluble antioxidant and is widely used in processed aquatic products, with the most obvious feature of keeping the meat colour of processed aquatic products unchanged and having a fresh appearance. Tea EGCG has the health care function of preventing cardiovascular disease, cancer prevention and anti-cancer, anti-aging, anti-radiation and so on. In 2003, a brand in Japan developed a lipid-lowering and weight-loss tea drink with catechin as the main raw material, which was the first to obtain a functional food approval from the Japanese Ministry of Health and Welfare and was a success in the Japanese market.
want to know more about Epicatechin , please feel free to contact us . we also provide other hot sale ingredients, such as Apigenin 98%, Genistein 98%,Luteolin 98%, Kaempferol 98%,Citrus Bioflavonids complex, matrine 98%,Panax ginseng extract 80%,Quercetin 98%,Rutin NF11 ,ect.
Contact Us
Shaanxi Creative Herb Biotechnology Co.,Ltd

Contact

cherry wang

Phone

86-29-86219897

Address

weiyang Xi'an,Shaanxi
Find Similar Products By Category