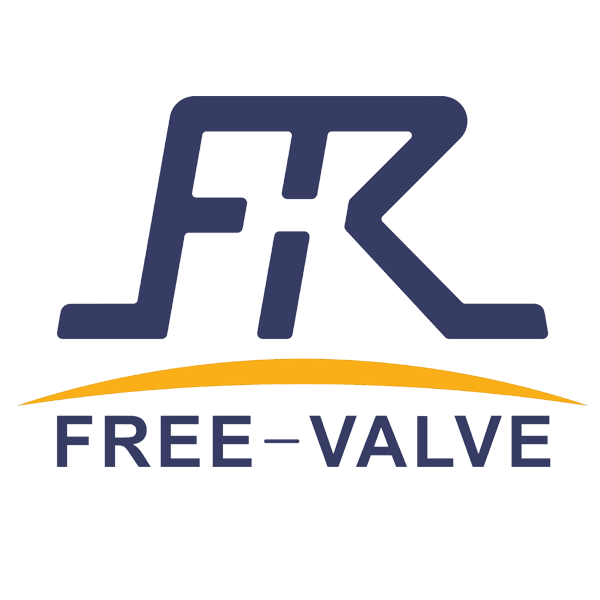 ZHENGZHOU FREE FLUID CONTROL TECHNOLOGY CO.,LTD

China Manufacturer with main products:Ceramic valve ,Ceramic lined composited pipe ,Ceramic lined ball valve ,Ceramic lined gate valve ,Ceramic lined double disc gate valve ,Ceramic lined knife gate valve ,Ceramic lined rotating disc gate valve ,Ceramic lined butterfly valve ,Pneuamtic gate valve ,Butterfly valve ,Check Valve ,Fluorine lining valves
Product Details
| | | | | | |
| --- | --- | --- | --- | --- | --- |
| Brand Name: | FREE-VALVE | Place of Origin: | China | Model Number: | FR341TC |
| Material: | Casting | Application: | General | Structure: | Ball |
| Standard or Nonstandard: | Standard | Pressure: | Medium Pressure | Power: | Manual |
| Port Size: | NPS1" to NPS 6" | Media: | Other, Abrasive and corrosive medium | Temperature of Media: | Medium Temperature |
Packaging Details
Ply-Wooden Box
Product Description
FREE-VALVE's WCB ceramic lined ball valves are designed with engineering ceramics the engineering ceramics internal parts provide excellent wear resistance, the ceramic ball valves are widely used as an open and close function as well as a throttling control tasks in corrosive medium with abrasive solids .
Features:
1.The hardness of the ceramic material can be higher than HRC80.
2.Engineering internal parts of ceramic ball valve provide superior protection from corrosive and abrasive medium.
3.Customized actuation types are installed on the ceramic ball valve, the manual lever or worm gear, as well as with pneumatic and electric actuators.
4.Carbon steel valve body material make you reduce the maintaining cost compare to stainless steel ball valve body material.
5.The valve has a floating ball design, the ball is floating, the ball has a defined clearance and is pressed against the downstream seat under the differential pressure to achieve sealing.
6.The valve body is be casting type or forged type .
Technical Specification
Nominal Pressure 1.0MPa,Class150
Size Range :DN10~DN 150 NPS1" to NPS 6"
Connection type:Flange end
Working Temperature ≤200℃
Operating Type:Manual operation, Pneumatic ,Electric
Sealing surface material:Engineering ceramic
Valve body material :WCB
Ball material:Engineer ceramic
Pressure test GB/T13927, API598
Face to Face GB/T12221, ASME B16.10
Application
FREE-VALVE's carbon steel ceramic lined ball valves are suitable for Silicon Powder, Alumina Powder, Dry Coal Powder, Limestone Slurry, Gypsum Slurry, Plaster, Mining Ore, Coal Powder Injection, Metallurgical dust, Thermal Power plant FGD , LiCoO2 powder equipment,Glue industry,chemical industry and food industry.
Model:FRQ41TC
Price terms:FOB,CIF,FCA,CFR
Price:100-500USD/set
Origin:China
Brand:FREE-VALVE
Zhengzhou Free Fluid Control Technology Co.,Ltd
Wechat ID:Free_Valve
Email:marketing@free-valve.com
Skype:marketing@free-valve.com
Mobile:+8619937155563
Whatsapp:+8613460250295
Credit member
ZHENGZHOU FREE FLUID CONTROL TECHNOLOGY CO.,LTD
ZHENGZHOU FREE FLUID CONTROL TECHNOLOTY CO.,LTD specialized in manufacturing all kinds of high, medium and low pressure fluid control complete sets of flow control equipment, have over than 30 years industrial valve working experience .

The company has a young and energetic, the courage to open up the sales team, to take the advanced mode of operation, all-round attack, built a domestic and two international sales network, to establish and implement a marketing strategy "for customers to create value-added". FREE VALVE sales team to use the call center and e-commerce system to build a brand new marketing system, after-sales service also goes beyond the simple maintenance, warranty concept, to provide technical support to meet the user saving energy has become the core of the idea of selling.

The Board of Directors introduced a team of professional managers, and standardized management in accordance with the requirements of modern enterprise system. The company invested over 300 million, the establishment of a comprehensive area of municipal technology centers and science and technology personnel, and create a good research and living conditions for the introduction of high-level personnel, to increase the talent introduction and employee skills training efforts.

Today, in the Central Plains economic rise on the journey, FREE VALVE yesterday's success as into the starting line of the listed companies; fight dare to win FREE VALVE people is the full cast century corporate brand, in order to demonstrate the charm of oriental culture, and write FREE history a new chapter in triumph!
View more
Contact Us
ZHENGZHOU FREE FLUID CONTROL TECHNOLOGY CO.,LTD

Contact

David Li

Phone

86-371-55019379

Address

Zizhu road Zhengzhou,Henan
Find Similar Products By Category