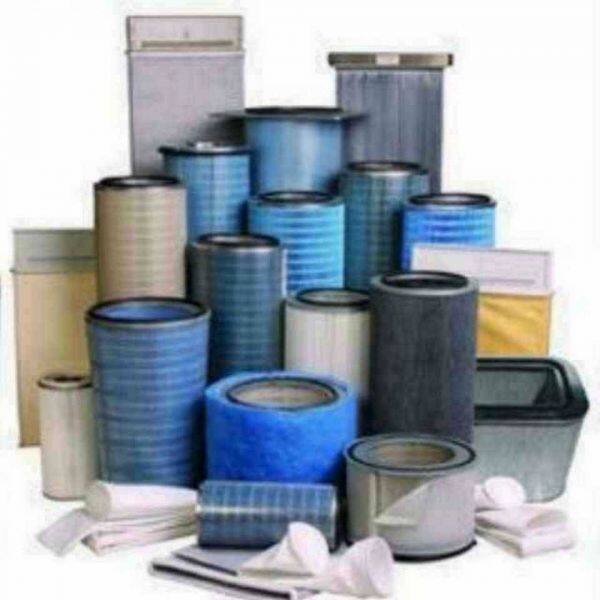 Shenzhen Fimler Filter Element Factory

China Manufacturer with main products:filter element ,Hydraulic oil filter ,Suction Filter Element and Contamination Retainers ,Elements for Low Viscosity Filter LVH ,Element for Stainless Steel Filters ,Inline Low Pressure Filter MFX Elements ,Diesel Precare Filter Elements ,Compressor Filter ,Industrial Filter ,Return Line Filter Elements ,Inline Pressure Filter Elements ,Inline Low Pressure Filter MFX Elements
Product Details
Brand Name:
Fimler
Place of Origin:
China
Model Number:
9933-11
Type:
Other
Certification:
Certification
After-sales Service Provided:
No overseas service provided
Warranty:
3-6
Weight:
Please contact customer service
Dimension(L*W*H):
Please contact customer service
Condition:
New
Product Type:
Cosmetic
Voltage:
Please contact customer service
Power(W):
Please contact customer service
Packaging Details
Carton packaging, wooden box packaging, can be packaged according to customer requirements
Product Description
Warm Tips:

We can supply most of the manufacturers of filter accessories, complete model, the goods quickly, quality assurance.
Limited space, not one by one show, if demand, please contact, thank you!
Air filtration, liquid filtration, gas filtration, hydraulic oil filtration, petroleum filtration,
dust filtration, coalescers, separators - we can all produce!
No matter which brand - we can produce!
No matter which model - we can produce!
You have needs - please contact us.
Fine Filters are offline oil filtration systems with integrated circulating pump for off-line installation. The filters are recognized around the world as highly efficient purification systems for applications involving hydraulic oil, lubrication oil, gear oil, quenching oil, phosphate esters and more.
Fine Filters are ideal for controlling oil contamination levels for particles, water and degradation products (oxidation resin/sludge, varnish). The Depth Filters have a filtration degree of 3 microns absolute and a very large dirt-holding capacity.

Fine Filters deliver measurable customer benefits: lower operation and maintenance costs, increased productivity, and maximum lifetime for system components, in-line filters and oil. The modular filter units are built and sized to specific customer requirements - whether the oil volume is 2 litres or 200,000 litres.
filter inserts
Increase lifetime of both oil and system components
With Oil Filter Inserts you get clean & dry oil which is the key to reliable system operation. C.C.JENSEN is the global leader in offline oil filtration with decades of experience on the worldwide markets. With the unique combination of our Offline Oil Filtration systems and the Filter Inserts, you get the best combination, with the highest Contamination Holding Capacity on the market.
Filter inserts with Contamination Capacities
Filter Inserts have outstanding contamination capabilities of up to 4 kg and even more per Filter Insert depending on application. Build-up as a modular design, allows them to fit any application and system sizes. All Filter Inserts have oil filtration degrees of 3 µm (micron) and below. This means min. 98.7% of all solid particles larger than 3 µm are retained in one pass. The Filter Inserts are removing both particles, water, varnish and acidity.
Depth filtration vs. Pleated Filters
Filter Inserts are depth filters and due to the unique construction of the bonded discs and the special cellulose-based material, it creates a huge filtration area. This large filter mass makes this unmatched high Contamination Capacity possible. Even cellulose filters are not alike and has been refining the moulded discs technology for decades.
Dirt Holding Capacity creates value
Offering the highest Dirt Holding Capacities (DHC) on the market is very favourable, as the dirt holding capacity per Filter Insert based on cost per Filter Insert. This results in a cost per kg removed contamination that is 10 times lower than alternative solutions on the market, resulting in reduced cost of ownership.
Oil Types
The Filter inserts are used for maintenance of almost all oil types;
Hydraulic oils, gear oils, lube oils, mineral/synthetic oils, engine lube oils for 2&4-stroke engines, diesel fuel (MGO, MDO, LSFO), gas oils, quench oils, heat transfer oils, honing oils, rolling oils, transformer oils, gas engine oils, phosphate esters (HFD), tap changer oils, insulating oils, refrigerator compressor lube oils, bearing lube oils, turbine oils, EAL, glycol-based fluids (PAG), water glycol-based fluids (PEG), water based fire resistant fluids (HFA, HFB), water based machine tooling fluids etc.
Sustainable solution
Filter Inserts are produced from 100% natural cellulose fibres. Natural organic sustainable fibres are nature's best with properties superior to those of synthetic fibres. Natural cellulose fibres come in many sizes and shapes. To make the best Filter Inserts, we mix and treat raw fibres before making our unique composition and design - 100% natural cellulose fibres - no metal, no plastic, no chemicals
Specially designed for filtration of small volume hydraulic and lubricating oils
The A Filter Inserts are designed with fine filtration, high dirt holding capacity and low operation cost in mind, resulting in lowest cost for removing one kilo of contamination from oil. The A Filter Inserts remove all four contamination types in one and the same process: particles, water, varnish, and acidity.
Due to the relatively high pressure loss compared to other Filter Inserts, the A Filter Insert is primarily used for low viscosity or warm oils.
For decades, the A Filter Insert has proven its value in real-life applications in thousands of oil systems. The A Filter Insert is used in Fine Filters HDU series.
Used for maintenance of below applications:
Small hydraulic systems
Small engines e.g. generator sets
Small lubricating oil systems
Contamination Capacities
Based on field experience, we have observed that the total Dirt Holding Capacity (DHC) is dependent on shape and density of particles and other variables within an oil system.
When saturated, the total weight of accumulated contamination depends on the application, the combination of contaminants, as well as the density of the captured contamination.
Your benefits with
Filter Inserts have the highest dirt holding capacity on the market due to special cellulose-based material. Furthermore, the unique construction of the bonded discs, creates a large filtration area resulting in reduced costs of ownership. The Filter Inserts are a modular design, which allows them to fit any applications and requirements.
The Filter Insert features:
Depth media of moulded cellulose
Highest Contamination Capacities (DHC)
100% natural cellulose fibres from sustainable resources;
no plastic, no metal, no chemical
Removal of contaminants, 4-in-1:
Particles:
Lifetime of both oil and component are increased considerably.
Oil degradation products:
Avoid sticking valves, lacquering, and varnish on metal surfaces.
Water:
Reduce the risk of micro-pitting, bacterial growth, sludge etc.
Acidity/TAN:
Reduce oil ageing and wear on equipment.
OEM requirements
Experience and application knowledge of ensure that solutions can meet specifications from OEMs on oil cleanliness.
How to ensure Clean & Dry oil
Remember to change Filter Inserts according to pressure gauge or at least once a year in order to ensure clean & dry oil! - Click here to learn how to replace a Filter Insert.
Our filtration equipment is used in a wide range of industries:
Contact us

john

Fimler Filter

WeChat: +8613632692595

whatsapp:+8613632692595


QQ:4798742
Credit member
Shenzhen Fimler Filter Element Factory
Shenzhen Nanshan Fimler Filter Element Factory specializes in high-tech industry of gas and fluid precision filtration equipment manufacturing. The main products are cement bin top dust collector, cement tank top dust collector, construction machinery filter element, industrial hydraulic oil filter element, self-cleaning air filter element, dust filter element, air compressor filter element, security filter element, coalescing filter element and so on. At the same time, we produce and sell nearly 1000 kinds of winding oil and gas separators, folding oil and gas separators, spinning oil and gas separators, air filters, lubricating oil filters, compressed air high-efficiency filters, industrial hydraulic oil filters, industrial air filters, oil and gas separators, dust filter cartridges, purification equipment, and a wide range of products. Applied to steel manufacturing, petrochemical, gas power generation, fertilizer nitrogen, powder coating, air separation equipment, dust-free workshop, air compressor station, fan dust removal, cigarette pharmaceuticals, food and beverage and other mechanical equipment air purification system, hydraulic lubrication system, dust removal system. Especially in the air filter and dust filter has a very rich experience and unique technology, in the leading level in China. I plant has a high-quality staff, with strong technical and sales force, and constantly through the training of staff skills and skills, accumulated experience in production and engineering practice, to strengthen the development of new products and research, so that products continue to be old and new, to meet the various production needs of the majority of users. According to the different needs of customers, "private custom" products, all models and specifications are diverse. Contracting all kinds of special filter elements. It can be manufactured by OEM and can be customized according to customers'requirements.
View more
Contact Us
Shenzhen Fimler Filter Element Factory

Contact

John

Phone

86-86-13632692595

Address

nanshan Shenzhen,Guangdong
Find Similar Products By Category