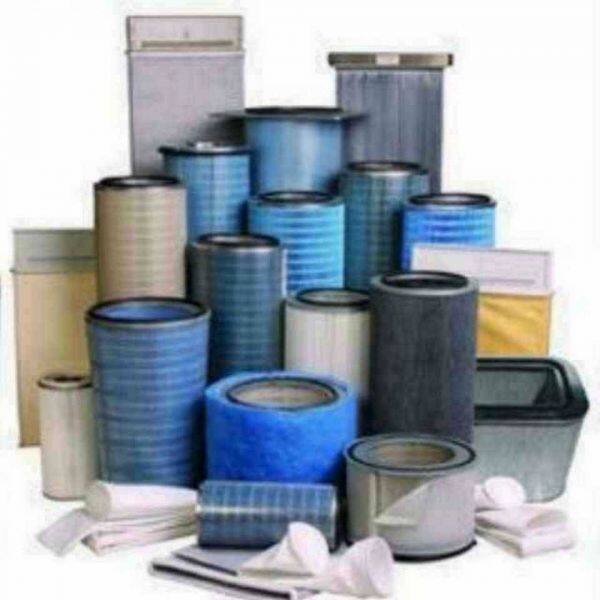 Shenzhen Fimler Filter Element Factory

China Manufacturer with main products:filter element ,Hydraulic oil filter ,Suction Filter Element and Contamination Retainers ,Elements for Low Viscosity Filter LVH ,Element for Stainless Steel Filters ,Inline Low Pressure Filter MFX Elements ,Diesel Precare Filter Elements ,Compressor Filter ,Industrial Filter ,Return Line Filter Elements ,Inline Pressure Filter Elements ,Inline Low Pressure Filter MFX Elements
Product Details
Brand Name:
Fimler
Place of Origin:
China
Model Number:
9933-11
Type:
Other
Certification:
Certification
After-sales Service Provided:
No overseas service provided
Warranty:
3-6
Weight:
Please contact customer service
Dimension(L*W*H):
Please contact customer service
Condition:
New
Product Type:
Cosmetic
Voltage:
Please contact customer service
Power(W):
Please contact customer service
Packaging Details
Carton packaging, wooden box packaging, can be packaged according to customer requirements
Product Description
Warm Tips:

We can supply most of the manufacturers of filter accessories, complete model, the goods quickly, quality assurance.
Limited space, not one by one show, if demand, please contact, thank you!
Air filtration, liquid filtration, gas filtration, hydraulic oil filtration, petroleum filtration,
dust filtration, coalescers, separators - we can all produce!
No matter which brand - we can produce!
No matter which model - we can produce!
You have needs - please contact us.
The development of moisture can adversely affect the electrical types of equipment and their functioning in the long run. However, it becomes more than essential to control the moisture level in power plants and prevent it from entering the equipment.
Silica gel is used as a drying solution to achieve the desired results in breather transformers, and it protects the oil in the transformer against the damaging effects of moisture.
How does a transformer work?
A transformer is a piece of electrical equipment used to increase or decrease voltage levels. It is attached to the conservator tank to accommodate the expansion of oil in the transformer. When it is loaded, the increased temperature increases the volume of the oil inside the transformer. The conservator tank contains the vacant space, which is filled with air from the atmosphere. The oil coming to the conservator during the overloading of the transformer is likely to get mixed with the moisture present in the air. Thus, reducing the efficiency of the transformer becomes essential.
A breather is used in the transformer, which helps filter out moisture from the air.
The breather consists of silica gel crystals and beads, which are an effective desiccant and work well even at high temperatures. A silica gel breather is usually fitted with the conservator tank, which is connected to the oil-filled transformers and absorbs moisture during breathing.
How does a transformer breather work?
A transformer breather works to ensure the right amount of moisture enters the conservator tank while the cooling medium undergoes volume changes. The breathers help keep the air free from moisture and humidity. This will help to enhance the transformer's performance.
Work of a breather in transformer:
The breather is generally mounted on the transformer tank, which contains silica gel that extracts all the moisture from the air. When the transformers are in service, the changes in the oil volume are regular. Sometimes, air displacement due to the changes in the oil volume takes through the breather. Thus, the breather extracts all the moisture from the air that might have entered the transformer oil.
The transformer oil has considerable thermal expansion. It is observed that the under-increasing load, the temperature rises and the oil expands. However, it is advised to keep the oil's temperature level at some distance below the top cover to provide space for oil expansion under high temperatures.
Work of Conservator in Transformer:
A conservator is a small metal drum located on the top cover or, in some cases, supported on the sidewall. The main tank is filled with oil. Whereas the conservator is only half filled. A pipe that connects the conservator and main tank takes up the expansion and contraction of oil under variation of load. Therefore, the oil inside the main tank will not be exposed to air and will remain moisture-free.
The conservator oil is made moisture-free by passing it through a breather device. The device incorporates a dry agent known as silica gel. The silica gel is meant to be an excellent moisture absorber, which absorbs moisture from air and oil seal to remove the mechanical impurities from the air.
Types of transformer breathers:
Transformer Breather Acrylic Body with Oil Cup
Transformer Breather with metallic body
Transformer Breather - Clear View with Oil Cup
Transformer Breather- Clear View with Flange
Fume Desiccant Breather for Acid Tank
Hydraulic Breather
Features of Silica Gel Breathers
High adsorption capacity - up to 40% of its weight
High efficiency
It can be purged to remove water; once saturated
Can be reused
Budget-friendly
Easily available
Safe to use
Leaves no chemical residue
Non-flammable
Stable and reliable performance
Inert property - will not corrode or disrupt the medium
High shelf life
Propose of silica gel breather in a transformer:
Silica gel for transformers is excellent for power-generating companies as it provides cost-effective methods of controlling moisture levels in the transformers.
As soon as the silica gel breather is installed, the silica gel crystals or beads colour is blue, and after some time, the blue colour changes to pink. The change in colour means that the silica gel has saturated, and now the breather needs to be changed.
The Silica Gel Breather Transformer is of supreme quality, effectively improving the transformer's function. Moreover, it provides silica gel with various specifications and sizes to fulfill different needs of industrial clients.
Manufacture silica gel in the form of crystals and beads. They are divided into two types:
Indicating and Non-Indicating. Blue & Orange Silica Gel crystals or beads are the indicating ones. White silica gel is the non-indicating one.
We offer an extensive cross for the following brand

| | | | | | |
| --- | --- | --- | --- | --- | --- |
| ACDelco | Ag Chem Group | Ag One | Aiag | Air Maze | Aircraft Porous Media |
| Airefiner | Airfil Oy | Alamo Filter | Alco Filter Ltd. | Allied Signal | Allis Chalmers |
| Allison Transmission | Amada | Ambac | American Augers | American Filtration | American Meter |
| Aqua Pure | Argo | Army-Navy | Arrow Mfg. | ASM | Baldwin |
| Behringer | Bendix | Big A | Bijur | Blac | Blount |
| Boll & Kirsch | BOM | BOMAG | Bosch | BOY | Bucyrus Erie |
| Can-Flo | Carquest | Case | Caterpillar | Champ | CIMCO |
| CimTek | Clark | Commercial | Conair | Coopers | Crosland |
| Crosley | Cross | Cuno | Curtis | Cyclone | Delaware Mantou |
| Deluxe | Demag | Denison | Dennis Eagle | Diagnetics | Diamond |
| Ditch Witch | DMIC | Dollinger | DOMS | Donaldson | Dresser Rand |
| Dynapac | Ebbco | Endustra | EPE | Euclid Hitachi | F.B.O. |
| Facet | Farr | Fairey Arlon | Falk | Fife | Filt |
| Filter Mart | Filterdyne | Filterite | Filters | Filtersoft | Filtrec |
| Filtroil | Finite | Finn | Fleetguard | Flow Ezy | Fluitek |
| Flux Filter | Ford | FPC | FRAM | FUJI | Gardner Denver |
| General Electric | General Filter | General Motors | GMC | Gradall | Grainger |
| Gresen | Grove | H.D.A. | Hagie | Harley Davidson | Hastings |
| Hayward | Heil | Hilco | Hilliard | Hitachi | Husky |
| Hycoa | Hycon | Hydac | Hydra-Mac | Hydra Screw | Hydreco |
| Hydrovane | Hy-Dynamics | Hypro | IHC | Indufil | Ingersol Rand |
| International Harvester | Internormen | JLG | John Deere | Joy | Kamui |
| Kanagawa Kikikogyo | Karuss Maffei | Kaydon | Kobelco | Koehler | Koehring |
| Komatsu | Komori | Knecht | Kralinator | Labrie | Laeis Bucher |
| Lenz | Leroi | Leybold | Lha | Liebherr | Linkbelt |
| Lorain | Luberfiner | Lucas | Magerle | Mahle | Mann |
| Marion | Marvel | Massey Ferguson | Masuda | Mazak | McMaster Carr |
| Milacron | Modina | Moog | Morbark | Motorcraft | MP Filtri |
| MTS Systems | Muncie | Mycom | NAPA | National Filters | Nelson |
| New Holland | Nippon | Norco | Nordson | Norman | Nugent |
| Nuovo | Nustar | O&K | Oil Filtration Systems | Okuma | OMT |
| Orion | Oshkosh | Owatonna | P&H Harnischfeger | Palatek | Palfinger |
| Pall | Pall Aeropower | Parker | Peco | Peerless | Perry |
| PMI | Porous Media | Prentice | Prince | PTI/Textron | Purolator |
| Putzmeister | Quality Filtration | Quincy | Ready To Power | Reed Drill | Refilco |
| REP | Rexnord | Rexroth | Rimpull | Rolls Royce | Rosco |
| Rosedale | Royal Filter | SAE Auto ID | Schmeck Pegasus | Schroeder | Schwing |
| Seebach | Separation Tech | Servolife | Servtek | Showa | SMC |
| Sofima | Stauff | Steiger | Strainrite | Sullair | Sumitomo |
| Sunstrand | Taisei Kogyo | TecFil | Timberjack | Torit | Toro |
| Toshiba | Towmotor | Trak | Triboguard | UCC | UFI |
| Unitech | United Eng. Life | Universal | V Engineering | Van Dorn Demag | Varco Drilling |
| Velcon | Vermeer | Versatile | Vickers | Vokes | Volvo |
| Wassenberg | Waterman | Western | Westinghouse | Winslow | WIX |
| Woodgate | Yamashin | Zinga | | | |
Our filtration equipment is used in a wide range of industries:
Advanced production process:
Contact us

john

Fimler Filter

WeChat: +8613632692595

Whatsapp:+8613632692595


E-mail:4798742@qq.com
Credit member
Shenzhen Fimler Filter Element Factory
Shenzhen Nanshan Fimler Filter Element Factory specializes in high-tech industry of gas and fluid precision filtration equipment manufacturing. The main products are cement bin top dust collector, cement tank top dust collector, construction machinery filter element, industrial hydraulic oil filter element, self-cleaning air filter element, dust filter element, air compressor filter element, security filter element, coalescing filter element and so on. At the same time, we produce and sell nearly 1000 kinds of winding oil and gas separators, folding oil and gas separators, spinning oil and gas separators, air filters, lubricating oil filters, compressed air high-efficiency filters, industrial hydraulic oil filters, industrial air filters, oil and gas separators, dust filter cartridges, purification equipment, and a wide range of products. Applied to steel manufacturing, petrochemical, gas power generation, fertilizer nitrogen, powder coating, air separation equipment, dust-free workshop, air compressor station, fan dust removal, cigarette pharmaceuticals, food and beverage and other mechanical equipment air purification system, hydraulic lubrication system, dust removal system. Especially in the air filter and dust filter has a very rich experience and unique technology, in the leading level in China. I plant has a high-quality staff, with strong technical and sales force, and constantly through the training of staff skills and skills, accumulated experience in production and engineering practice, to strengthen the development of new products and research, so that products continue to be old and new, to meet the various production needs of the majority of users. According to the different needs of customers, "private custom" products, all models and specifications are diverse. Contracting all kinds of special filter elements. It can be manufactured by OEM and can be customized according to customers'requirements.
View more
Contact Us
Shenzhen Fimler Filter Element Factory

Contact

John

Phone

86-86-13632692595

Address

nanshan Shenzhen,Guangdong
Find Similar Products By Category