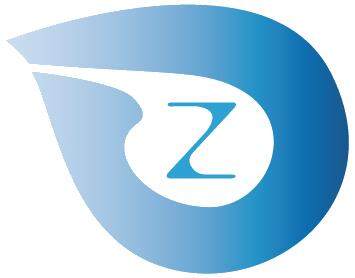 Henan Zacken Biotechnology Co.,Ltd

China Manufacturer with main products:probiotics ,feed additives ,microbial fermenting agent ,silage starter ,organic fertilizer fermenting agent ,lactobacillus plantarum ,animal probiotics ,rumen health probiotics ,chinese medicine fermenting agent ,microbial deoderizer ,mycotoxins remvoer ,lactobacillus coagulans
Product Description
Probiotics for plant health is created and developed by ZackenBio according to the soil characteristics, According to soil characteristics, rhizosphere microecology, and plant pathology, the plant conditioning inoculants developed and produced by using microbiology and fermentation engineering technology can increase the content of beneficial microorganisms in plant roots, inhibit harmful microorganisms, and maintain plant rhizosphere microecological balance. Protect plant roots, prevent root-knot nematodes, eliminate heavy cropping, and reduce plant diseases.

Product Name: Plant Conditioner
Viable bacteria and spore content:≥ 10 billion CFU/g.
Product Appearance: consistent color with good fluidity.
Main Components:
Bacillus subtilis DK116, Bacillus licheniformis DK238, Brevibacillus laterosporus YX406, Bacillus amyloliquefaciens HX419, Bacillus megaterium ZW006 and its culture, Actinomycetes, cellulase, hemicellulase, ligninase, microbial growth regulator.
Application Scopes:
Vegetables, fruit trees, flowers, tea trees, herbs, green seedlings, other economic crops and other crops. Especially suitable for pollution-free, green organic vegetables and fruits.
Functions:
1. Eliminate continuous cropping obstacle. Functional inoculants can inhibit underground pests such as pathogenic bacteria and nematodes, improve the resistance of crops to soil-borne diseases such as bacterial wilt, root rot and fusarium wilt; improve the ability of crops to resist salinity and acidification.
2. Improve soil quality. Multifunctional beneficial bacteria can increase soil microbial flora, improve soil enzyme activity, improve soil ecological environment, accelerate soil organic matter decay, increase soil organic matter content, and improve soil aggregate structure.
3. Enhance fertilizer use efficiency. Promote the transformation of soil mineral nutrients, increase the effective absorption of nitrogen, phosphorus, potassium and trace elements, and improve the utilization rate of fertilizers.
4. Increase the quality of agricultural products and the flavor. Improve the protein, sugar and vitamin content of agricultural products; improve the fruit shape, flavor and color, and prolong the shelf life of fruit. Meet the production requirements of green and organic agricultural products.
Recommended Directions for Use
1.Direct application, furrow application, hole application or irrigated land with water, 2-3kg/0.07ha, or 2-3kg per 666 acre. 2.Add 2-3kg of this product per ton of organic fertilizer to make high-grade functional bio-organic
fertilizer.
Packaging:
25kg/bag in paper craft bag with inner 1 ply plastic bag
Storage:
Sealed and stored in a cool and dry place, away from light at room temperature.
Shelf-life:
18months when proper stored in original packaging.
Contact Us
Henan Zacken Biotechnology Co.,Ltd
Find Similar Products By Category