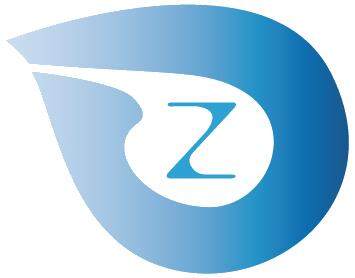 Henan Zacken Biotechnology Co.,Ltd

China Manufacturer with main products:probiotics ,feed additives ,microbial fermenting agent ,silage starter ,organic fertilizer fermenting agent ,lactobacillus plantarum ,animal probiotics ,rumen health probiotics ,chinese medicine fermenting agent ,microbial deoderizer ,mycotoxins remvoer ,lactobacillus coagulans
Product Details
| | |
| --- | --- |
| Type: | Microbial Supplement |
Packaging Details
1kg, 5kg, 10kg, 25kg/bag
Product Description
1
Rumen Booster, a super combination of probiotics, prebiotics and postibiotics, developed and produced for small-midium size enterprises and animal farmers to boost the growth of ruminants . Zacken, a leading manufacturer of probiotics and health solutions from China. our business refers to human health, animal nutrition, sustainable agriculture, and environmental protection etc.
Main Products:
A. Probiotics strains
-Lactobacillus plantarum ZKLp100
-Lactobacillus casei ZKLc1221

-Lactobacillus paracasei ZKLpa0418

-Lactobacillus acidophilus ZKLa0701

-Bifidobacterium animalis ZKBb1223

-Lactobacillus reuteri ZKLr0413

-Pediococcus pentosaceus ZKPp0412

-Lactobacillus fermentum ZKLf0411

-Lactobacillus buchneri ZK101

-Bacillus coagulans ZKBc1224

-Pediococcus acidilactici ZKPa1222

-Clostridium butyricum ZKCb0417

B. Functional probiotics complex
-for human health,
-for Ruminants,

-for Swine,

-for Poultry,

-for Aquaculture,

-for Pets

C. Microbial fermenting starter
-Feedstuffs starter

-Fodder/Silage starter

-Chinese herbal medicine fermenting starter

D. Environmental Support
-High temperature-resistant fermenting agent

-Animal manure decomposing agent

-Black and odor water waste treatment

-Foods waste decomposing

-Microbial deodorizer

E. Mycotoxins remover

F. Sustainable agriculture
-for plant health, soil conditioning...and so on.

G. Intelligent micro-fermentation system (Micro-FS1)
(MicroFS-1) plant health, soil con is an intellectual stainless steel fermenter that Zacken designed and developed for obtaining higher economic efficiency by reducing feeding costs for small-scale animal farmers and feed manufacturers. available for home fermenting, which is smarter, faster, and easier to be operated.

All our products and solutions are targeted to make food/feed manufacturing and animal farming a healthy and profitable business enterprise.
Would you be interested in micro ingredients?Looking forward to your reply!
Contact Us
Henan Zacken Biotechnology Co.,Ltd
Find Similar Products By Category