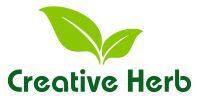 Shaanxi Creative Herb Biotechnology Co.,Ltd

China Manufacturer with main products:Apigenin 98% ,Stevia leaf extract ,Citrus bioflavonoids ,alpha-bisabolol ,konjac extract glucomannan (KGM) ,resveratrol 50%-98% ,Spirulina powder;Spirulina extract phycocyanin ,genistein 98% ,Kaempferol 30%-98% ,NMN (Nicotinamide mononucleotide)99% ,soapberry extract saponins ,luteolin 98%
ISO.QS.Halal,Kosher certified natural food colorants pure purple sweet potato powder
USD $8 - $25 / Kilogram |Get Latest Price

1 Kilogram / Kilograms

5000 Kilogram / Kilograms per Month

BEIJING,SHANGHAI,TIANJING

T/T L/C D/P D/A PayPal

1 days
Add To My Cart
Download Product Catalog
Packaging Details
Liquid: 25kg/barrel. Powder: 5kg/bag,10kg/carton;20kg/carton.
Product Description
ISO.QS.Halal,Kosher certified natural food colorants pure purple sweet potato powder
Product name: Purple Sweet Potato powder

CAS No.: 528-58-5
Country of origin: China.
Red to dark red powder, a natural anthocyanin food coloring extracted from sweet potato (Ipomoea batatas ) tubers with violet or purple flesh. Easily soluble in water, Excellent light and heat stabilization under the PH2.0-4.0. Color changing from red to blue with the PH value increasing. Well suited for food products because it has a neutral flavor, unlike grapes for example, which have a nice color but with tannins bitter.
Application:
Beverages, including energy drinks, soy drinks, spirits, juice drinks, specialty tea, water-Ice; ice cream; yogurt smoothies; fruit preparation; salad dressing; breakfast cereal; dry mixes; Confectionery; Fruit Preps; Jams; Jellies; Flavors.
Package:
Liquid: 25kg/barrel.
Powder: 5kg/bag,10kg/carton;20kg/carton.
Contact Us
Shaanxi Creative Herb Biotechnology Co.,Ltd

Contact

cherry wang

Phone

86-29-86219897

Address

weiyang Xi'an,Shaanxi
Find Similar Products By Category