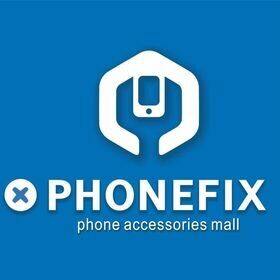 Shenzhen weikexiu technology Co.,Ltd

China Manufacturer with main products:Universal Programmer Device ,UP-828P Programmer , IC Test Sockets and Adapter ,Soldering Tools and soldering stations ,Electronic Measurement Intruments , Remote Key Programmer ,Transponder key chips and Car ECU ICs , Phone Repair Tools ,Phone Replacement Parts ,iPhone CHIP / NAND / EEPROM error repair machine
Product Details
| | | | | | |
| --- | --- | --- | --- | --- | --- |
| Brand Name: | YIHUA | Place of Origin: | China | Model Number: | VC183 |
Packaging Details
45*45*45cm
Product Description
YIHUA 1000B / 1000A 3-IN-1 Infrared BGA Rework Station: SMD Hot Air Gun + 540W Preheating Station + 75W Soldering Irons, YIHUA 1000B personal BGA rework station 3 in 1 SMD Hot Air Gun+75W Soldering Irons+540W Preheating Station. YIHUA 1000B Soldering rework station: powerful electronics repairing machine for all kinds motherboard / repair, YIHUA 1000B 3-IN-1 Infrared BGA Rework Station for Personal Repair Shop: motherboard / laptop / mobile phone motherboard repair
Feature:
1. Using the new SAMSUNG microcomputer processor PID programmable temperature control technology and uses an infrared source and optics to target heat to individual components without dislodging other SMT parts by way of eddies air currents.
2. Adopt infrared weld technology which independent exploration , infrared penetration strength , components uniform heating , beyond the traditional hot air heating vowed to prevent blow off the IC surrounding small components.
3. Technician focused infrared heat is easy to target most component removal/replacement and re-work.
4. Infrared heat source bulbs are long-lived , un-expensive and easily replaced.
5. Has bright delicate , low voltage LED lighting , safety and energy conservation.
6. It has External Sensor Temperature control mode , that is detected by the sensor IC surface temperature control temperature , this function is good for freshman operation , it's safe way protect components .
7. MountTechnology (SMT) components 15-35cm in size.
8. This machine has 540W heating system , widely to 120mm*120mm.
9. Preheating plate color is black , from the photics point of view , black color easy to absorb heating , shorten the warm-up time.
10. Powerful human function design , with the following functions
A. Temperature correction function Correction of temperature range -50°C~+50 °C ( Infrared lamp analog value 580 ).
B. Celsius / Fahrenheit temperature display function
11. This machine also has soldering iron function , if you have the device , you can used for all of the components solder , desoldering , preheating , repair all components , especially Micro BGA components.
Contact Us
Shenzhen weikexiu technology Co.,Ltd

Contact

phonefix nicole

Address

longgang Shenzhen,Guangdong
Find Similar Products By Category