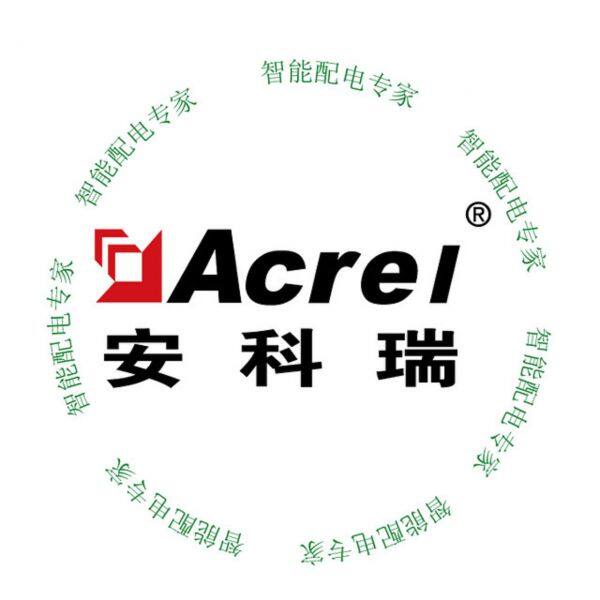 Acrel Electric Co., Ltd

China Manufacturer with main products:Hall Sensor ,Split Core Current Transformer ,AC Energy Meter ,DC Energy Meter ,IoT Wireless Power Meter ,PV/Solar Inverter Energy Meter ,Data Center Power Meter ,Wireless Temperature Monitoring System and Sensors ,Medical IT Products ,City Utility Tunnel Moter Protector ,Electrical Insulation Safety Products ,Energy Quality Improvement
Product Description
Three-phase Prepayment Energy Meter ADL300-EY
● Application: Prepaid&Postpaid

● Measurement:

3-phase kWh, kVarh, Active Power, Reactive Power, Current, Voltage


● Rated Voltage:

3x380~456Vac L-L


● Rated Current:

3x10(80)A AC (via direct connect); 3x1(6)A AC (via CTs)


● Communication: RS485 Modbus, Infrared
● Multi-rate&Multi-tariff: 4 Tariff Rates (Spike, Peak, Valley and Flat kWh Unit Price)
● Display: LCD (8 digits)
● Installtion: 35mm DIN Rail
● Standard&Certificate: CE
ADL300-EY three phase pre-paid meters with intro-control are used for calculating the single and three phase active energy respectively on the frequency of 50/60 Hz The meter has functions of pre-paid, load controlling and RS485 communication etc. meet the related technical requirements of electronic power meter in the IEC62053-21, IEC62053-22 standards.
● Topping up by RFID Card (Local)
● Topping up by Mobile APP (Online)
● Topping up by Prepaid System (Online)
● Low Balance Credit Alarm by sending SMS
Auto&Remote Switch Control
● Meter Supports Prepaid Mode & Postpaid Mode ● Auto Tripping when Balance Credit is below Zero (Prepaid Mode) ● Before Auto Tripping, Power Users can receive Low Balance Alarm by SMS ● Remote Swtich Control by using Prepaid System (Prepaid&Postpaid Mode) ● Prepaid&Postpaid Mode of Meters can be set using Prepaid System
Multi-rate&Multi-tariff

● 4 Tariff Rates (Spike, Peak, Flat, Valley kWh Unit Price) ● 14 Time Intervals by Day ● Set Unit Price of Electricity Consumption for different Time Period of 1 Day
Parameter

Description&Value

Measurement

kWh&kVarh

Total active kWh (bidirectional --positive and negative in total)

Electrical Paratmeters

U (Voltage), I (Current), P (Active Power), Q (Reactive Power),S (Apparent Power), PF (Power Factor), F (Frequency)

Function Mode

Prepaid Mode

Meter will shut down the power once the credit balance is below zero. (Data like credit balance is saved in the meter)

Postpaid Mode

Meter won't shut down the power once credit balance is below zero. (Can remotely control the meter to shut down the power by using
Prepaid System)

Mode Change

Meter can change the mode between prepaid and postpaid by receiving the command from prepaid system

Control

Auto-tripping Control

Auto-tripping control is processed by the built-in high-capacity holding relay of the meters to realized on-off control of
circuits breaker, also, this type of control will only be triggerred when meter is in Prepaid Mode

Remote Control

Remote control will be command by prepaid system. When users give a command of switch on-off to a certain meter, this command will
be send to meters through wireless communication and finally meter will shut down or recover the power after receiving the
command. This type of control can be done when meter is in Postpaid Mode

Multi-rate
Multi-Tariff

Optional Function

4 tariff rates (spike, peak, valley, flat); 14 time intervals by day

Input
Voltage

Rated Voltage

3x380~456Vac L-L (Voltage signal input will be also served as power supply for meters)

Frequency

45~65Hz

Consumption

<4VA (each phase)

Input
Current

Rated Current

3x10(80)A AC (direct connection); 3x1(6)A AC (connected via CTs)

Starting Current

0.004 Ib (direct connection); 0.002 In (connnected via CTs)

Accuracy

Measurement

Class 0.5s

Clock

≤0.5s/d


Pulse

Pulse Width

80ms±20ms

Pulse Constant

6400imp/kWh (direct connection); 400imp/kWh (connected via CTs)

Communication

RS485 Interface

MODBUS-RTU Protocol

Infrared

Used for Meter Reading

HMI

LCD Display

8 bits section LCD display

Keypads Programming

Setting of communication, current ratio and etc.

Mechanical
Feature

Out-line Dimension
(L*W*H)

72mm*88mm*70mm

Max Wiring Ability (with Flexible Cable)

25mm2

Environment

Operating Temperature

-25℃~+55℃

Storage Temperature

-40℃~+70℃

Humidity

≤95% (No condensation)

Altitude

<2000m
ADL300-EY Three phase four lines direct connect
ADL300-EY Three phase four lines connect via CT
Credit member
Acrel Electric Co., Ltd Ltd. [Stock Code : 300286. SZ] is a high-tech enterprise concentrating on research, production, sales and services. It mainly provides systemic solutions of energy efficiency management and electrical safety for users. 'Acrel' is equipped with the complete production lines from cloud platform software to sensors. Until now, it has more than 8000 sets systemic solutions used in China to help users to realize energy visual management ,supply energy data services and improve electrical efficiency and safety. 'Acrel' has maintained steady growth since its listing in 2012. The company will adhere to the concept of 'innovation,high-efficiency,unity and honesty' and it provides more high-quality solutions,products and service for power system users and micro-grid.

Acrel Energy Efficiency Management Systems include various cloud platforms for substation operation and maintenance, electrical safety, environmental equipment monitoring and prepaid management, and many systems and related products such as intelligent transformer and distribution monitoring system, power quality management system, building energy consumption management systems, industrial energy management and control platform, leakage fire monitoring system, fire power monitoring system, fire resistant door monitoring system, emergency lighting and evacuation instructions system, charge management system for charging piles, dynamic monitoring system for data center , intelligent lighting control system,IT distribution insulation monitoring system and so on.

In order to quickly respond to customers' demands, the company set up branches and offices in major cities in China and provides users with high-quality product experience.

Through years of accumulation and development, the company has won wide praise in product quality and service from customers at home and abroad.
View more
Contact Us
Acrel Electric Co., Ltd

Contact

Shelly Zhang

Phone

86-21-18702111813
Find Similar Products By Category