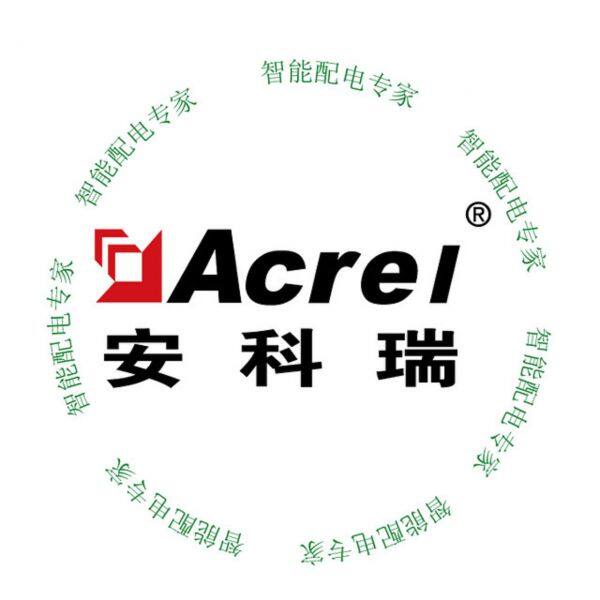 Acrel Electric Co., Ltd

China Manufacturer with main products:Hall Sensor ,Split Core Current Transformer ,AC Energy Meter ,DC Energy Meter ,IoT Wireless Power Meter ,PV/Solar Inverter Energy Meter ,Data Center Power Meter ,Wireless Temperature Monitoring System and Sensors ,Medical IT Products ,City Utility Tunnel Moter Protector ,Electrical Insulation Safety Products ,Energy Quality Improvement
Product Description
Multi-circuits Prepaid Energy Meter ADF400L (1-phase&3-phase)
The ADF400L series multi-user electric energy meter can achieve up to 12 three-phase or 36 single-phase direct access measurement or 12 three-phase mutual inductor access measurement, a hybrid of direct access and mutual inductor access through module combination measurement method. This series of electric energy meters are popular among communities, schools, enterprises, etc. due to their high accuracy, centralized installation, centralized management, high installation flexibility, and non-interference.
Note: 1、this product is combined with main module , direct connect and CT connect module;
2、This product can be max 12 circuits 3 phase (36 circuits single phase)
Figure 1 User 1 is a transformer access user, currently tripped, power consumption is 200 kWh, and the remaining amount is negative 100 yuan; Figure 2 User 2 is a three-phase user, currently not tripped, power consumption is 200 kWh, and the remaining amount is 100 yuan: Figure 3 User 3 is a single-phase user, currently not tripped, power consumption is 200 kWh, and the remaining amount is 100 yuan.



●
Application: Prepaid&Postpaid (See about Acrel Prepaid Solution)
● Monitoring: Up to 36 Circuits 1-phase or 12 Circuits 3-phase or Mixed
● Measurement: 1-phase&3-phase kWh (Class 0.5S), kVarh, Active Power, Reactive Power, Current, Voltage and etc
● Rated Voltage: 3x220/380V (50Hz)
● Rated Current: 80A AC (direct connection); 3x1(6)A AC (via CTs)
● Installtion: 35mm DIN Rail
● Power Supply: 3*220/380V or 220V AC
● Standard&Certificate: CE
Compact Modular Design
● Main Body (LCD&Keypads HMI)
● 1-phase Metering Module
● 3-phase Metering Module
● Expanded Communication Module
Multi Circuits Metering for 1-phase&3-phase
● 3 Types of Multi-circuits Combination
● Max 36 Circuits 1-phase Metering
● Max 12 Circuits 3-phase Metering
● Mixed (1-phase&3-phase Circuits Metering)
Remote Switch Control
● Control&Read Status of Switches
● 2 DO&2 DI (Main Body)
● Dry Contact DI (Main Body)
● 4 DO&4 DI (CT operated Sub Module)
● 220V AC Wet Contact DI (CT operated Sub Module)
Parameter

Description&Value

Auxiliary
Power Supply

Voltage

3*220V/380V (for 3-phase sub modules); 220V AC (for 1-phase sub module)

Power Consumption

≤10W

Input
Voltage

Rated Voltage

3x 220/380V AC (3-phase); 220V AC(1-phase)

Frequency

50Hz

Input
Current

Rated Current

Max 80A Load Current (for 1-phase&3-phase sub module with direct connection); 3×1(6)A(for 3-phase sub module via CTs)

Starting Current

1‰ Ib (Class 0.5S)

Accuracy

Measurement

Class 0.5

Clock

≤0.5s/d


Pulse

Pulse Output

1 Active Energy Pulse for each 3-phase Sub Module

Pulse Width

80ms±20ms

Pulse Constant

6400imp/kWh (3-phase)

Communication

RS485

MODBUS-RTU

Infrared

For Prepaid Card Scanning

Ethernet

MODBUS-TCP

Environment

Operating Temperature

-20℃~+60℃

Storage Temperature

-30℃~+70℃

Humidity

≤95% (No condensation)

Altitude

<2000m
Direction Connect (1-phase&3-phase)
Connect via CTs (3-phase)
Main module




* 3 phase 3 * 220 / 380V power supply, providing power for later measurement module;

* HMI:LCD and button

* Infrared;

* RF(IC card);

* 2 channel RS485 modbus-rtu(*C function);

* 3 rd wireless module RS485communication(RJ45 connection);

* Max 2DI/2DO(K function);

* Max 1circuits ethernet(CE function);






Direct connect




* 1 channel 3 phase 3*10(80)or 3 circuits single phase 10(80)A;

* 1 channel pulse output;

* 3 phase working condition、pulse and

communication LED;















CT connect




* 2 channel 3 phase 3*1(6)A;

* 2 channel pulse output;

* 2 channel working condition、pulse and communication LED;

* Max 4DI/4DO(K function);


















Credit member
Acrel Electric Co., Ltd Ltd. [Stock Code : 300286. SZ] is a high-tech enterprise concentrating on research, production, sales and services. It mainly provides systemic solutions of energy efficiency management and electrical safety for users. 'Acrel' is equipped with the complete production lines from cloud platform software to sensors. Until now, it has more than 8000 sets systemic solutions used in China to help users to realize energy visual management ,supply energy data services and improve electrical efficiency and safety. 'Acrel' has maintained steady growth since its listing in 2012. The company will adhere to the concept of 'innovation,high-efficiency,unity and honesty' and it provides more high-quality solutions,products and service for power system users and micro-grid.

Acrel Energy Efficiency Management Systems include various cloud platforms for substation operation and maintenance, electrical safety, environmental equipment monitoring and prepaid management, and many systems and related products such as intelligent transformer and distribution monitoring system, power quality management system, building energy consumption management systems, industrial energy management and control platform, leakage fire monitoring system, fire power monitoring system, fire resistant door monitoring system, emergency lighting and evacuation instructions system, charge management system for charging piles, dynamic monitoring system for data center , intelligent lighting control system,IT distribution insulation monitoring system and so on.

In order to quickly respond to customers' demands, the company set up branches and offices in major cities in China and provides users with high-quality product experience.

Through years of accumulation and development, the company has won wide praise in product quality and service from customers at home and abroad.
View more
Contact Us
Acrel Electric Co., Ltd

Contact

Shelly Zhang

Phone

86-21-18702111813
Find Similar Products By Category