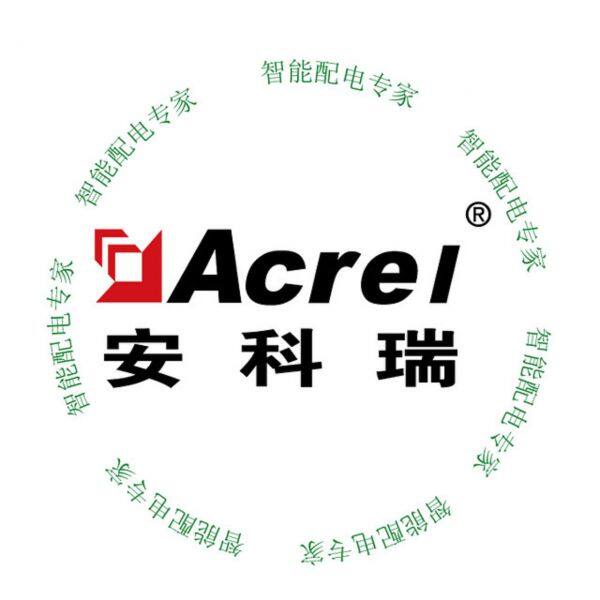 Acrel Electric Co., Ltd

China Manufacturer with main products:Hall Sensor ,Split Core Current Transformer ,AC Energy Meter ,DC Energy Meter ,IoT Wireless Power Meter ,PV/Solar Inverter Energy Meter ,Data Center Power Meter ,Wireless Temperature Monitoring System and Sensors ,Medical IT Products ,City Utility Tunnel Moter Protector ,Electrical Insulation Safety Products ,Energy Quality Improvement
Product Description
● Receive&Display Temperature Data: From up to 60 ATE Temperature Sensors
● Communication Methods: GFSK (with ATE Temperature Sensor)
● Communication Distance: 150m in open Area & 15m in Building
● Extra RS485 Communication: MODBUS-RTU
● DO/DI Function: 2 Over-temp Alarm Relay Outputs & 4 Digital Inputs
● Dimension: 96*82*96mm (L*W*H)
● Installation: Panel Mounted (Cut-out Dimension--92*92mm)
● Electric Parameter Meausurement: U,I,P,Q,F,kWh,kVarh (Optional)
ARTM-Pn wireless temperature measuring equipment has been developed in compliance with specification for Wireless Temperature Measuring equipment, NB/T 42086-2016. It is suitable for 3-35kV indoor switchgears, including built-in switchgears, handcart switchgears, fixed switchgears and loop-net switchgears. It is also suitable for 0.4kV low-voltage switchgears such as fixed switchgears and drawer switchgears.
The wireless temperature sensors can be installed at any heating point in switchgears, the device utilizes the wireless data transmission technology for real-time transmission of monitored temperature data and displays such data on ARTM-Pn locally. In addition, it can be networked via the RS485 port for remote intelligent monitoring.
Real-time Temperature Monitoring Data Display
● Display Data of up to 60 ATE Series Temperature Sensors ● Paired with ATC450 built-in Transceiver ● Regionalized Temperature Data Display
● 2 DO (high temperature alarm& over temperature alarm) ● 4 DI (built-in 12V power source)
●Temperature Monitoring Data Display ● Parameter Setting ● Temperature Sensors Binding Adjustment ● Alarm Display
Optional Electric Parameters Measuring Function
● U (Voltage) ● I (Current) ● P (Power) ● Q (Reactive power) ● F (Frequency)
| | |
| --- | --- |
| Functions | ARTM-Pn |
| Sensor | ATE100, ATE200, ATE300B, ATE300, ATE400 |
| Temperature precision | ±2℃ |
| Sensor number | 60 |
| Auxiliary power upply | AC 85~265V,DC 100~300V |
| Power consumption | 8W |
| Protocol | Modbus-RTU |
| Rear port | RS485 |
| Baud rate(bps) | 2400,4800,9600,19200 |
| Operating temperature | -10℃~55℃ |
| Relative humidity | ≤95% |
| Atmospheric pressure | 86kPa~106kPa |
| Average work time without stoppage | ≥50000 hour |
Credit member
Acrel Electric Co., Ltd Ltd. [Stock Code : 300286. SZ] is a high-tech enterprise concentrating on research, production, sales and services. It mainly provides systemic solutions of energy efficiency management and electrical safety for users. 'Acrel' is equipped with the complete production lines from cloud platform software to sensors. Until now, it has more than 8000 sets systemic solutions used in China to help users to realize energy visual management ,supply energy data services and improve electrical efficiency and safety. 'Acrel' has maintained steady growth since its listing in 2012. The company will adhere to the concept of 'innovation,high-efficiency,unity and honesty' and it provides more high-quality solutions,products and service for power system users and micro-grid.

Acrel Energy Efficiency Management Systems include various cloud platforms for substation operation and maintenance, electrical safety, environmental equipment monitoring and prepaid management, and many systems and related products such as intelligent transformer and distribution monitoring system, power quality management system, building energy consumption management systems, industrial energy management and control platform, leakage fire monitoring system, fire power monitoring system, fire resistant door monitoring system, emergency lighting and evacuation instructions system, charge management system for charging piles, dynamic monitoring system for data center , intelligent lighting control system,IT distribution insulation monitoring system and so on.

In order to quickly respond to customers' demands, the company set up branches and offices in major cities in China and provides users with high-quality product experience.

Through years of accumulation and development, the company has won wide praise in product quality and service from customers at home and abroad.
View more
Contact Us
Acrel Electric Co., Ltd

Contact

Shelly Zhang

Phone

86-21-18702111813
Find Similar Products By Category