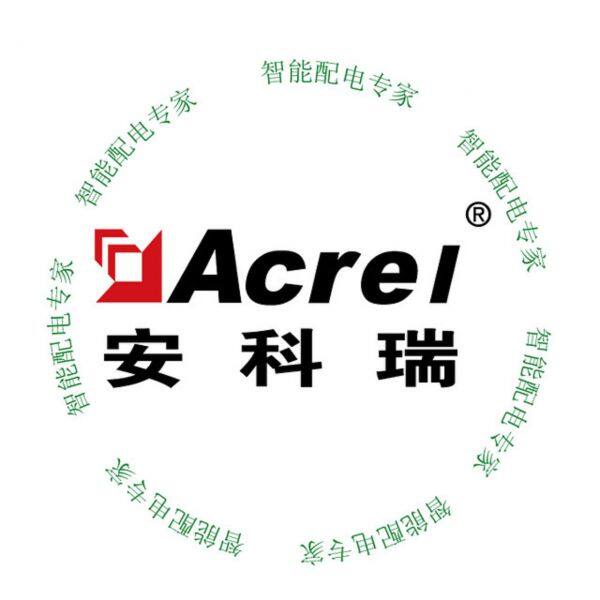 Acrel Electric Co., Ltd

China Manufacturer with main products:Hall Sensor ,Split Core Current Transformer ,AC Energy Meter ,DC Energy Meter ,IoT Wireless Power Meter ,PV/Solar Inverter Energy Meter ,Data Center Power Meter ,Wireless Temperature Monitoring System and Sensors ,Medical IT Products ,City Utility Tunnel Moter Protector ,Electrical Insulation Safety Products ,Energy Quality Improvement
Product Description
The ARTM series electrical contact on-line temperature measuring device is suitable for temperature monitoring at cable joints/circuit breaker contacts/knife switches/high-voltage cable intermediate heads, dry-type transformers, low-voltage high-current equipment, etc. in high and low voltage switch cabinets to prevent them from running If the contact resistance of the
contacts is too large due to oxidation, looseness, dust and other factors, heat generation becomes a safety hazard. This improves equipment safety, timely, continuous and accurate reflection of equipment operation status, and reduces equipment accident rate.
Acrel Co,.Ltd
Shelly Zhang(Oversea sales manager)
Email: shelly@acrel.cn
phone: +86 18702111813
WhatsAPP: +86 18702111813
WeChat: acrel18702111813
Address: No,253,Yulv Road,Jiading district,Shanghai,China.
Acrel E-Business (Shanghai) Co., Ltd. is a wholly-owned subsidiary of Acrel Co., Ltd. Acrel E-Business (Shanghai) Co., Ltd. is responsible for the promotion and sale of all Ankairui products on the Internet.
Acrel Co., Ltd. [Stock Code: 300286.SZ] is one of the few leading companies in China who provides various systematic solutions of power monitoring, power control, energy management and electrical safety for smart grid users.Since June 2003, we has always been focused on the research, production and sales of intelligent electric meters. We concentrates on providing products and services to help customers improve electricity efficiency and safety. So far we had the following comprehensive solutions for different applications: 35(10)/0.4kV substation automation system, building mounted photovoltaic (BMPV) system, power quality management system, energy management system, electrical fire monitoring system, IT distribution system for medical locations, precise distribution management system, power supply monitoring system for fire protection equipment, fire emergency lighting and evacuate indicating system, fire resistant doorsets monitoring
system, smart lighting control system, Lithium battery management system and electric vehicle charging system.
1. who are we?
We are based in Shanghai, China, start from 2017,sell to Domestic Market(00.00%). There are total about 501-1000 people in our office.

2. how can we guarantee quality?
Always a pre-production sample before mass production;
Always final Inspection before shipment;

3.what can you buy from us?
Energy Meter,Ammeter and Voltmeter,Current Transformer,Temperature Monitoring Device,Power Sensor,Multifunction Meter,Power Transducer,Ammeter,Voltmeter,Temperature Humidity Controller

4. why should you buy from us not from other suppliers?
Acrel E-Business Co., Ltd is one of the few leading companies in China who provides various systematic solutions of power monitoring,power controland eletrical safety for smart grid users.we have been focused on the sales of intelligent electric meters.

5. what services can we provide?
Accepted Delivery Terms: FOB,CFR,CIF,EXW,DDP,DDU,Express Delivery;
Accepted Payment Currency:USD,EUR,CNY;
Accepted Payment Type: T/T,MoneyGram,PayPal,Western Union,Cash;
Language Spoken:English,Chinese
Credit member
Acrel Electric Co., Ltd Ltd. [Stock Code : 300286. SZ] is a high-tech enterprise concentrating on research, production, sales and services. It mainly provides systemic solutions of energy efficiency management and electrical safety for users. 'Acrel' is equipped with the complete production lines from cloud platform software to sensors. Until now, it has more than 8000 sets systemic solutions used in China to help users to realize energy visual management ,supply energy data services and improve electrical efficiency and safety. 'Acrel' has maintained steady growth since its listing in 2012. The company will adhere to the concept of 'innovation,high-efficiency,unity and honesty' and it provides more high-quality solutions,products and service for power system users and micro-grid.

Acrel Energy Efficiency Management Systems include various cloud platforms for substation operation and maintenance, electrical safety, environmental equipment monitoring and prepaid management, and many systems and related products such as intelligent transformer and distribution monitoring system, power quality management system, building energy consumption management systems, industrial energy management and control platform, leakage fire monitoring system, fire power monitoring system, fire resistant door monitoring system, emergency lighting and evacuation instructions system, charge management system for charging piles, dynamic monitoring system for data center , intelligent lighting control system,IT distribution insulation monitoring system and so on.

In order to quickly respond to customers' demands, the company set up branches and offices in major cities in China and provides users with high-quality product experience.

Through years of accumulation and development, the company has won wide praise in product quality and service from customers at home and abroad.
View more
Contact Us
Acrel Electric Co., Ltd

Contact

Shelly Zhang

Phone

86-21-18702111813
Find Similar Products By Category