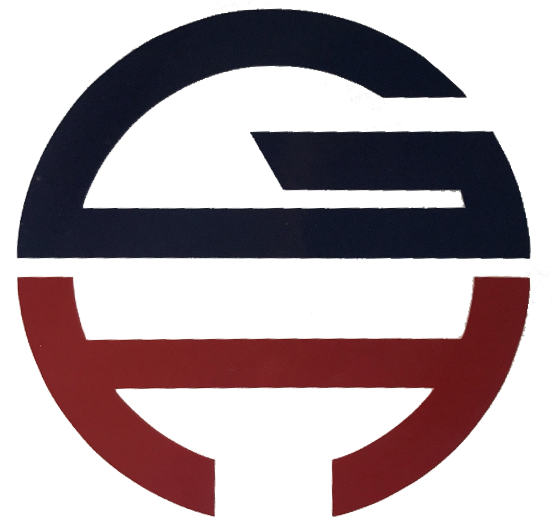 Chongqing Gohi Marine Equipment Co., Ltd.

China Manufacturer with main products:Lifeboat ,rescue boat ,ballast water management system ,external fire fighting fifi system ,marine sewage treatment plant ,life jacket ,marine oily water separator ,marine evacuation system ,bow thruster ,azimuth thruster ,life raft ,solvent recovery machine
Product Details
| | | | | | |
| --- | --- | --- | --- | --- | --- |
| Brand Name: | GOHI | Place of Origin: | China | Model Number: | SWCM |
Packaging Details
Plywood Box
Product Description
Application
RMRS Approved 30 Persons Marine Sewage Treatment Plant STP belongs to the key devices for prevention of prollution form ships in seas and oceans according to the revised Annex IV of the International Convention of the Prevention of Pollution(MARPOL 73/78).This device is applicable to treat the sewage,which means human body wastes and the wastes from the toilets on vessels and which is also called "black water".
The device also can be used in terrestrial sewage,besides in ship vessels and oil platform.The water quality after treatment can reach the national reuse water quality requirements.It's also applicable to treat the galley,shower drainage which is called"gray water" on condition that the "gray water" is pretreated and these should select a bigger capacity model to match with.
Features
ABS, CCS,BV,EC Approval
IMO Approval
Meet resolution of MEPC.159.(55) enacted on October2006.
Used for seaport,dock,industry,petroleum ,various vessels


Principle Description
The waste water Sewage treatment plant adopts the principle of Activated Sludge,Bio contact Oxidation and Membrane Biological Reactor(MBR) to digest organic pollutant.MBR can treat organic pollutant efficiently,drastically and cleanly to ensure the effluent can meet the requirements of the resolution MEPC.159(55) and other much harsher requirements.


Models of marine waste water sewage treatment plant
GRCM-15 (15 persons)
GRCM-20 (20 persons)
GRCM-25 (25 persons)
GRCM-30 (30 persons)
GRCM-40 (40 persons)
GRCM-400 (400 persons)

Specification
1.Adopting horizontal circular design,ellipse closures on both ends,pressure resistance and compact structure
2.The device is adopted auto-control,and compliance with the requirment of 24h unattened cabin.
3.Adopting the "MBR" technology,devices allow to the narrow size,and solve the conflict of small space of carbin,but big volume of device.
4.The intermittent aeration in bio-membrane tank and hollow fiber membrane tank,form the process of "aerobic-anoxic",and resolve the problem of "nitrogen and phosphorus removal.
5.The device is adopting the principle of "air lifting" to transfer the sludge from sediment tank and membrane tank to aeration tank,meantimes the "pump stops and air never stopped",so as the scale on the membrane surface comes dowm.Due to back flushing and clean the membrane "online" usd technol;oge patent.
6."Online" cleaning technology,making the dirt on membrane off automatically,recover membrane flux.It can be solved the problem of openning the cleaning or replacement of the membrane difficultly caused by the small space in cabin.
7.The effluent after further treatment can be reached at the requirment of "water recovery".




Model

SWCM

10

15

20

25

30

40

50

60

Treated Load

Average Load (L/d)

840

1190

1540

1890

2310

3080

3780

4480

Peak Load (L/h)

105

149

193

237

289

385

473

560

Organic Load (kgBOD5/d)

0.42

0.595

0.77

0.945

1.155

1.54

1.89

2.24

Rated Capacity(P)

10

15

20

25

30

40

50

60

Max Capacity(P)

12

17

22

27

33

44

54

64

Electricity

AC380V-50Hz / AC440V-60Hz

Power(kw)

2.25

2.25

2.5

2.5

2.5

3

3

3.5

External Dimensions Length×width×height

1350 × 1200 × 1370

1850 × 1200 × 1400

1660 × 1400 × 1550

1890 × 1400 × 1560

1980 × 1500 × 1650

2270 × 1600 × 1700

2300 × 1700 × 1820

2650 × 1700 × 1830

Weight

Dry weight (kg)

900

1000

1000

1100

1200

1300

1450

1600

Wet weight (kg)

1775

2283

2640

2740

3500

4400

5073

5270

Discharge Standard

TSS<35mg/L;BOD5<25mg/L;COD<125mg/L;Colichin<100/100ml;PH:6-8.5






Model

SWCM

80

100

120

150

200

250

300

400

Treated Load

Average Load (L/d)

6020

7700

9100

11200

14700

18200

23100

30800

Peak Load (L/h)

753

963

1138

1400

1838

2275

2888

3850

Organic Load (kgBOD5/d)

3.01

3.85

4.55

5.6

7.35

9.1

11.55

15.4

Rated Capacity(P)

80

100

120

150

200

250

300

400

Max Capacity(P)

86

110

130

160

210

260

330

440

Electricity

AC380V-50Hz / AC440V-60Hz

Power(kw)

4

4

4

6

6

7

9

11

External Dimensions Length×width×height

2790 × 1900 × 2050

2706 × 2000 × 2200

3000 × 2000 × 2200

3080 × 2200 × 2300

3630 × 2200 × 2350

3880 × 2400 × 2570

4780 × 2400 × 2600

5980 × 2400 × 2600

Weight

Dry weight (kg)

1850

2200

2300

2800

3000

3300

3700

4200

Wet weight (kg)

6517

8268

9166

11340

13267

16538

20357

25417

Discharge Standard

TSS<35mg/L;BOD5<25mg/L;COD<125mg/L;Colichin<100/100ml;PH:6-8.5
Contact Us
Chongqing Gohi Marine Equipment Co., Ltd.

Contact

Nedved Jiang
Find Similar Products By Category