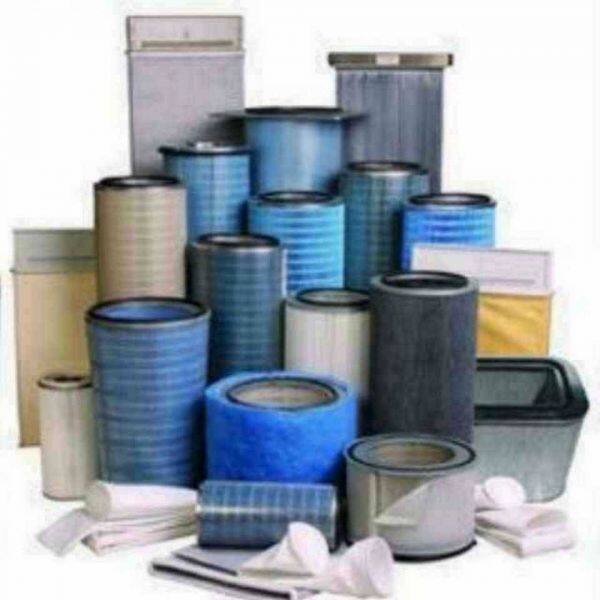 Shenzhen Fimler Filter Element Factory

China Manufacturer with main products:filter element ,Hydraulic oil filter ,Suction Filter Element and Contamination Retainers ,Elements for Low Viscosity Filter LVH ,Element for Stainless Steel Filters ,Inline Low Pressure Filter MFX Elements ,Diesel Precare Filter Elements ,Compressor Filter ,Industrial Filter ,Return Line Filter Elements ,Inline Pressure Filter Elements ,Inline Low Pressure Filter MFX Elements
Replacement Sandvik Oil / Hydraulic Filters 56037097,CLARK 251279,56010156,HY29052,SH62185,WG848
USD $25 - $55 / Piece |Get Latest Price

10 Piece / Pieces

68880 Piece / Pieces per Month

Shenzhen

T/T L/C D/P D/A Credit Card PayPal Cash Escrow Other

7 days
Add To My Cart
Download Product Catalog
Product Details
Brand Name:
Fimler
Place of Origin:
China
Model Number:
Goods are complete
Type:
Other
Certification:
Certification
After-sales Service Provided:
No overseas service provided
Warranty:
3-6
Weight:
Please contact customer service
Dimension(L*W*H):
Please contact customer service
Condition:
New
Product Type:
Cosmetic
Voltage:
Please contact customer service
Power(W):
Please contact customer service
Packaging Details
Carton packaging, wooden box packaging, can be packaged according to customer requirements
Product Description
Warm Tips:

We can supply most of the manufacturers of filter accessories, complete model, the goods quickly, quality assurance.
Limited space, not one by one show, if demand, please contact, thank you!
Air filtration, liquid filtration, gas filtration, hydraulic oil filtration, petroleum filtration,
dust filtration, coalescers, separators - we can all produce!
No matter which brand - we can produce!
No matter which model - we can produce!
You have needs - please contact us.
Sandvik 55065663
Sandvik 56039580
sankvik 56010011
Sandvik 4700053
Sandvik BG00208341
Sandvik 55040471
Sandvik 64582160
Sandvik 4697915
Sandvik 56203942
Sandvik B56034115
Sandvik R56034115
Sandvik 4790444
Sandvik 56023743
Sandvik 56203677
Sandvik 56034479
Sandvik 56045112
Sandvik 56026884
Sandvik BG00534757
Sandvik BG00534757
Sandvik 4697782
Sandvik 56039697
Sandvik 56040334
Sandvik 56023739
Sandvik 56023739
Sandvik 56039669
Sandvik 64583102
Sandvik 77794205
Sandvik 56037908
Sandvik 20824404
Sandvik 56040427
Sandvik 77009973
Sandvik 55043531
Sandvik 56042995
Sandvik 55035876
Sandvik 55020129
Sandvik 56013571
Sandvik 30378438
Sandvik 55027766
Sandvik 56043615
Sandvik 4521152
Sandvik 55020405
Sandvik 56014015
Sandvik 56043629
Sandvik 15411568
Sandvik 55162175
Sandvik 69038423
Sandvik 56002691
Sandvik 64584203
Sandvik 56037097
Sandvik 55034889
Sandvik 15420048
Sandvik 26377228
Sandvik 55184811
Sandvik 4697346
Our filtration equipment is used in a wide range of industries:

Advanced production process:
Contact us

john

Fimler Filter

WeChat: +8613632692595

Whatsapp:+8613632692595


E-mail:4798742@qq.com
Credit member
Shenzhen Fimler Filter Element Factory
Shenzhen Nanshan Fimler Filter Element Factory specializes in high-tech industry of gas and fluid precision filtration equipment manufacturing. The main products are cement bin top dust collector, cement tank top dust collector, construction machinery filter element, industrial hydraulic oil filter element, self-cleaning air filter element, dust filter element, air compressor filter element, security filter element, coalescing filter element and so on. At the same time, we produce and sell nearly 1000 kinds of winding oil and gas separators, folding oil and gas separators, spinning oil and gas separators, air filters, lubricating oil filters, compressed air high-efficiency filters, industrial hydraulic oil filters, industrial air filters, oil and gas separators, dust filter cartridges, purification equipment, and a wide range of products. Applied to steel manufacturing, petrochemical, gas power generation, fertilizer nitrogen, powder coating, air separation equipment, dust-free workshop, air compressor station, fan dust removal, cigarette pharmaceuticals, food and beverage and other mechanical equipment air purification system, hydraulic lubrication system, dust removal system. Especially in the air filter and dust filter has a very rich experience and unique technology, in the leading level in China. I plant has a high-quality staff, with strong technical and sales force, and constantly through the training of staff skills and skills, accumulated experience in production and engineering practice, to strengthen the development of new products and research, so that products continue to be old and new, to meet the various production needs of the majority of users. According to the different needs of customers, "private custom" products, all models and specifications are diverse. Contracting all kinds of special filter elements. It can be manufactured by OEM and can be customized according to customers'requirements.
View more
Contact Us
Shenzhen Fimler Filter Element Factory

Contact

John

Phone

86-86-13632692595

Address

nanshan Shenzhen,Guangdong
Find Similar Products By Category