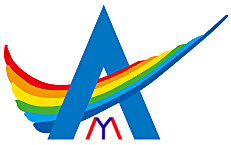 Shandong YeMai Commerce Co.,Ltd

China Manufacturer with main products:Commercial microwave oven ,Nut roaster ,Tea dryer sterilizer ,Snacks puffing equipment ,Paper curing equipment ,Seasoning drying sterilization machine ,Fast food heating equipment ,Grain roasting machine ,Frozen meat seafood defrosting equipment ,Spices sterilizer ,Nut roasting machine ,Black tea sterilizer
Product Details
Brand Name:
YEMAI
Place of Origin:
China
Model Number:
YM-60
Certification:
CE
Type:
Other, Drying Curing Machine
After-sales Service Provided:
Engineers available to service machinery overseas
Warranty:
12 MONTHS
Weight:
2500KGS
Dimension(L*W*H):
10960*1585*2000 MM
Condition:
New
Voltage:
380V
Power(W):
60000
Computerized:
Other, Customized
Packaging Details
STANDARD EXPORT WOODEN CASES
Product Description
Application of Microwave drying machine for paper products:

Mainly used in drying paper,cardboard,paper tube,paper round pipe,edge bore,gray cardboard,sheet-paper industries.Microwave drying equipment also used for drying stereotyping a variety of cardboard,gray cardboard,kraft board,cardboard boxes,paper pulp,cardboard,pulp model etc.

Instructions of continuous microwave paper dryer:


The tunnel microwave paper dryer can dehydrate the paper with high water content quickly and make the honeycomb paper more resistant to pressure. Honeycomb paper microwave dryer can quickly dehydrate paper with high water content, making honeycomb paper more resistant to pressure. In addition, microwave dryer can also remove the glue curing process in the process, so that drying and curing together. Paper products need to be dried in the process of finishing, so that the paper paddle evaporates water and hardens. Paper is a bad thermal conductor, backward production technology often uses hot air, electric heat pipe, infrared tube or steam drying equipment for water evaporation. However, through heat conduction heating, it is easy to make paper products dry uneven, so that the surface temperature is too high or coking phenomenon. This kind of process has high energy consumption, low drying efficiency and no guarantee of quality.
Microwave drying equipment is used in the drying process of paper products industry. What users see is that microwave drying equipment has a penetrating effect on paper products. Can make large paper tube, paper roll, etc., can be whole and fast drying. The characteristics of selective heating of microwave drying equipment make the product quality of enterprises a grade higher. Because the water content of paper paddle is relatively uneven, microwave only acts on water molecules. Higher water in the place to absorb more power, so that the yield is higher than the traditional process honeycomb paperboard and other products have a certain thickness, conventional drying efficiency is extremely low; If the tunnel microwave dryer can be used in a few minutes to complete the water content of up to 40 percent of the honeycomb cardboard drying. Different from conventional heating, microwave can directly penetrate into the honeycomb board heating to evaporate water, so microwave drying efficiency is very suitable for honeycomb board which is not a good conductor of heat.

Features of microwave paper curing equipment:

1. Strong glue,greatly improved water resistance and compressive strength.
2. Fast drying,cardboard uniform,flat,small change.
3. Have strong sterilizing function while in microwave drying process,greatly improved mildew resistance ability.
4. Compared with far infrared drying,drying time short two-thirds,electricity consumption save 1/3.

Microwave dring equipment used for drying 3~8cm thick wood,honeycomb corrugated cardboard,cardboard box,paper tube,wood chip,building materials,decorative gypsum board,leather etc.In the natural drying ,deformation,cracking,mildew and rot,deterioration caused material scrap is quite serious.In microwave drying ,wood utilization increase at least 5%,the outward diffusion speed of wood internal water is much larger than surface moisture evaporation speed.Therefore,the natural drying and hot air drying wood surface hardening,and affect the water spread out phenomenon doesn't exist.Microwave drying only takes several minutes to tens of minutes,while wood in the drying process,also kill inside egg and larvae.Under the 2450MHZ microwave energy function,for example wood temeprature is 70~80 celsius degrees,only need 3 minutes can kill all the eggs and larvae.

Microwave machine model: YM-6, YM-12, YM-15, YM-20, YM-30, YM-30..........YM-200 etc.

Welcome to contact me to understand more information !

Contact Us
Shandong YeMai Commerce Co.,Ltd

Contact

Merry Sun
Find Similar Products By Category