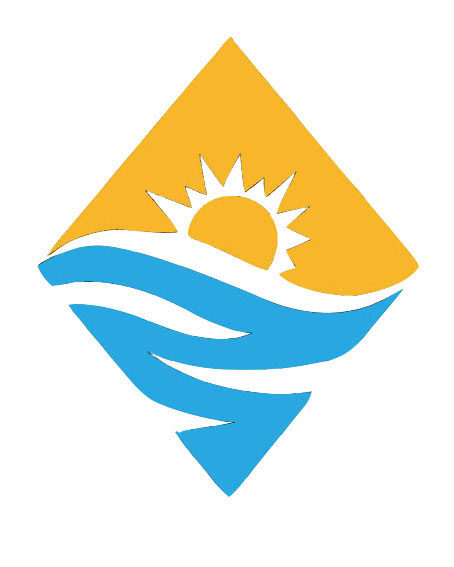 JINAN ZHAOYANG ALUMINIUM INDUSTRY CO., LTD.

China Manufacturer with main products:Aluminum Sheet ,Aluminum Coil ,Aluminum Circle ,Aluminum Strip ,Embossed Aluminum Checkered plate ,Stucco Aluminum Coil ,Aluminum coil with Kraft Paper ,Corrugated Aluminum Sheet ,Polysurlyn Aluminum Coil (PSMB Aluminum Roll)
Product Details
Brand Name:
ZHAOYANG
Place of Origin:
China
Model Number:
ZYAL003
Thickness:
0.2mm ~ 5mm
Type:
Coil
Width:
200mm ~ 1600mm
Application:
Pipeline insulation engineering, building material, Signs, inscriptions, etc.
Surface Treatment:
Other, mill finish
Alloy Or Not:
Non-alloy
Grade:
1000 Series
Temper:
O-H112
Packaging Details
Non-fumigation pallet
Product Description
1,standard:ASTM B209,GB/T3880-2006,etc.
2,material
1000 series:1050,1060,1070,1100
2000 series:2024
3000 series: 3003,3004,3105
5000 series:5052,5083,5754,5005,5086
6000 series:6063,6061
7000 series:7075
8000 series:8011,8006
3,surface treatment:wire drawing,oxidation,mill finish,mirror surface,embossing,etc
4,length:2000mm,2440mm ,6000mm, as required
5,thickness:0.2-300mm as required
6,Embossed pattern: orange peel pattern/Stucco,big five bar,smal five bar, water drop pattern, diamond pattern, hammer pattern, bean pattern, cobblestone pattern, water ripple, shell carving,Fish-scale pattern.
JINAN ZHAOYANG ALUMINIUM INDUSTRY CO LTD. --- Amy YIN ( amy@zhyly.com )
1000 series
1000 series aluminum coil is also called pure aluminum coils. Among all aluminum series, 1000 series is the one with the most aluminum content, and the purity can reach more than 99.00%. Because it does not contain other elements, the production process is relatively simple and the price is relatively low. It is the most commonly used series in the conventional industry. Most of the products in circulation in the market are 1050,1060 and 1100.
The minimum aluminum content of the 1000 series aluminium coil is determined according to the last two Arabic numerals. For example, the last two Arabic numerals of the 1050 series are 50. According to the international brand naming principle, the aluminum content must reach 99.5% or above. China's aluminum alloy technical standard (GB / t3880-2006) also clearly stipulates that the aluminum content of 1050 is 99.5%. Similarly, the aluminum content of 1060 series aluminum coils must be more than 99.6%.

2000 series aluminum coil
The representative is 2024. The 2000 series aluminum coil is characterized by high hardness, of which the copper content is the highest, about 3-5%. 2000 series aluminum coils belongs to aviation aluminum material, which is not often used in conventional industry. With the development of China's aerospace industry, the production technology of 2000 series aluminum coil will be further improved.
3000 series aluminum plate coil
Mainly 3003, 3004, 3105. 3000 series aluminum plate coil can also be called antirust aluminum plate coil. The production process of 3000 series aluminum coils in China is very excellent. The manganese element in 3000 series aluminum coil is the main component, and the content is between 1.0-1.5, so 3000 series aluminum coil is a series with good anti rust function. It is commonly used in the humid environment such as air conditioner, refrigerator and car bottom, and the price is higher than 1000 series. It is a more commonly used alloy series

4000 series aluminum plate coil
The representative is 4A01. The 4000 series aluminum plate coil belongs to the series with high silicon content, usually the silicon content is between 4.5-6.0%. It belongs to building materials, mechanical parts, forging materials and welding materials; Low melting point, good corrosion resistance Product Description: it has the characteristics of heat resistance and wear resistance.

5000 Series
The representative is 5052, 5005, 5083, 5086. 5000 series aluminum plate coil is a commonly used alloy series, the main element is magnesium, and the magnesium content is between 3-5%. Also known as aluminum magnesium alloy. The main characteristics are low density, high tensile strength and high elongation. The weight of aluminum magnesium alloy is lower than that of other series under the same area. Therefore, it is often used in aviation, such as aircraft fuel tank. It is also widely used in conventional industries. The processing technology is continuous casting and rolling, which belongs to the hot-rolled aluminum plate series, so it can be used for anodizing and deep processing. In China, 5000 series aluminum plate coil is one of the more mature aluminum plate coil series.

6000 Series
Represented by 6061 and 6063. It mainly contains magnesium and silicon, so it combines the advantages of 4000 series and 5000 series. 6061 is a cold treated aluminum forging product, suitable for places with high requirements for corrosion resistance and oxidation resistance.
General features of 6061: excellent interface features, easy coating, high strength, good usability and strong corrosion resistance.
Typical uses of 6061 aluminum: aircraft parts, camera parts, couplers, ship accessories and hardware, electronic accessories and connectors, decorative or various hardware, hinge heads, magnetic heads, brake pistons, hydraulic pistons, electrical accessories, valves and valve parts.

7000 series
The representative is 7075, which mainly contains zinc. It also belongs to the aviation series. It is an aluminum magnesium zinc copper alloy. It is a heat treatable alloy and belongs to the super hard aluminum alloy. It has good wear resistance. 7075 aluminum plate is stress relieved and will not be deformed or warped after processing. All ultra large and ultra thick 7075 aluminum plates are detected by ultrasonic, which can ensure no sand holes and impurities. 7075 aluminum plate has high thermal conductivity, which can shorten the forming time and improve the working efficiency.
The main feature is high hardness. 7075 is an aluminum alloy with high hardness and strength, which is commonly used for manufacturing aircraft structures and other high stress structural parts and molds with high strength and strong corrosion resistance.

8000 Series
8011 is commonly used. 8000 Series Aluminum belongs to other series. 8000 Series aluminum is an aluminum coil mainly used as a bottle cap. It is also used in radiators, most of which are used to produce aluminum foil.
Contact Us
JINAN ZHAOYANG ALUMINIUM INDUSTRY CO., LTD.

Contact

Amy YIN

Phone

86-183-06448039

Address

Huaiyin Ji'nan,Shandong
Find Similar Products By Category