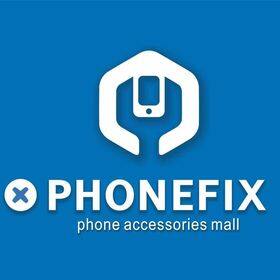 Shenzhen weikexiu technology Co.,Ltd

China Manufacturer with main products:Universal Programmer Device ,UP-828P Programmer ,Car ECU Programmer ,IC Test Sockets and Adapter ,Soldering Tools and soldering stations ,Electronic Measurement Intruments ,Remote Key Programmer ,Transponder key chips and Car ECU ICs , Phone Repair Tools ,Phone Replacement Parts , iPhone CHIP / NAND / EEPROM error repair machine
Product Details
| | | | | | |
| --- | --- | --- | --- | --- | --- |
| Brand Name: | QUICK | Place of Origin: | China | Model Number: | Q6602 |
Packaging Details
50x25x45cm
Product Description
QUICK 6601/6602 120W 250W smoke purification filtration system for soldering laser engraving, QUICK 6602 250W smoke absorber with double tube for air cleaning, QUICK 6601 120W Fume Extractor air cleaner smoke absorber .

QUICK 6602 6601 Fume Extractor Air Cleaner Smoke Purification Filtration System

Option:
QUICK 6601(120W)
QUICK 6602(250W)

Voltage: 220V, 110V

Specifications(6601/6602):
1. Power: 120W/250W
2. Static pressure: 2400 Pa/3000 Pa
3. System flow (including filter): 100 m³/h / 2*100 m³/h
4. Noise level: <60dB / <65dB
5. Dimensions: 420*230*430mm / 470*230*500mm

Features:
1. QUICK6602 smoke purification filter system, using a double-station design and three-tier filter devices, including the primary filter, the filter efficiency and the main filter.

2. High efficiency filter and gas filter part of the main filter. Large pad type primary filter can effectively filter larger particles of dust, to extend the life of the main filter.

3. The filter system has a remote control on the cable and timer control. The timer is used for automated air purification after work is completed.

4. When working with soldering and hot-air stations or laser machines, it is necessary to use flux pastes, fluxes or various forms of rosin.

5. The suction system can be used directly during work and to remove the contaminated air or at any time into a contaminated area which, for example, is not equipped with windows.

6. Installation is simple and convenient, without the need for alternative pipes, is conducive to the clean and beautiful working space.

7. Triple filter design to ensure that the filter out the harmful substances in the smoke, to protect human safety. The pre-filter, medium-efficiency filter and main filter can be replaced individually, extending the life of the main filter.

8. Built-in air circulation filter to avoid indoor air / heating exhaust to the outside world, the real meaning to save energy, at the same time meet the national environmental requirements. High-power DC brushless motor, air volume, long life.

9. Low noise design.

10. Double station design, air volume adjustable, directional duct adjustment, positioning freely.
Contact Us
Shenzhen weikexiu technology Co.,Ltd

Contact

diyfixphone

Phone

86-0755-21005627

Address

Longgang Shenzhen,Guangdong
Find Similar Products By Category