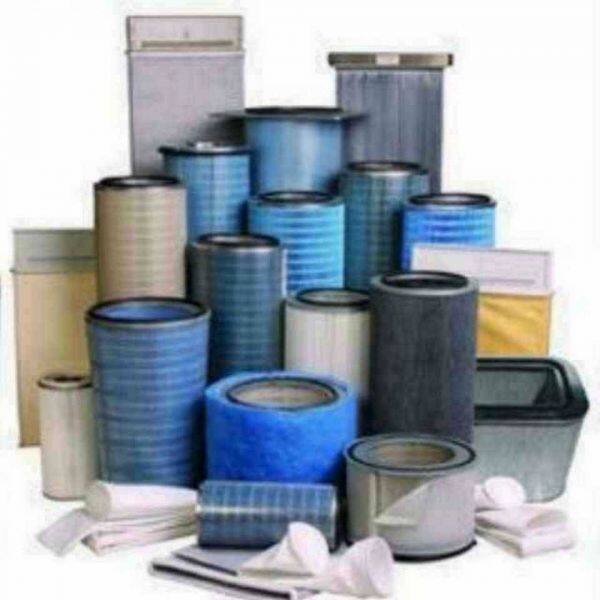 Shenzhen Fimler Filter Element Factory

China Manufacturer with main products:filter element ,Hydraulic oil filter ,Suction Filter Element and Contamination Retainers ,Elements for Low Viscosity Filter LVH ,Element for Stainless Steel Filters ,Inline Low Pressure Filter MFX Elements ,Diesel Precare Filter Elements ,Compressor Filter ,Industrial Filter ,Return Line Filter Elements ,Inline Pressure Filter Elements ,Inline Low Pressure Filter MFX Elements
Replacement Oil / Hydraulic Filters H7203,1457431483,1334980,854571,P779959,D02E110M,LF3364,P550203
USD $25 - $55 / Piece |Get Latest Price

10 Piece / Pieces

68880 Piece / Pieces per Month

Shenzhen

T/T L/C D/P D/A Credit Card PayPal Cash Escrow Other

7 days
Add To My Cart
Download Product Catalog
Product Details
Brand Name:
Fimler
Place of Origin:
China
Model Number:
Goods are complete
Type:
Other
Certification:
Certification
After-sales Service Provided:
No overseas service provided
Warranty:
3-6
Weight:
Please contact customer service
Dimension(L*W*H):
Please contact customer service
Condition:
New
Product Type:
Cosmetic
Voltage:
Please contact customer service
Power(W):
Please contact customer service
Packaging Details
Carton packaging, wooden box packaging, can be packaged according to customer requirements
Product Description
Warm Tips:

We can supply most of the manufacturers of filter accessories, complete model, the goods quickly, quality assurance.
Limited space, not one by one show, if demand, please contact, thank you!
Air filtration, liquid filtration, gas filtration, hydraulic oil filtration, petroleum filtration,
dust filtration, coalescers, separators - we can all produce!
No matter which brand - we can produce!
No matter which model - we can produce!
You have needs - please contact us.
AIR-PN A5D292
Alco Filters MD017A
ASAS AS1063
BEPCO-GROUP 609697
Bosch 1457429170
Bosch 1457429172
Bosch 1457431483
CLAAS 1334980
CLARK 854571
COOPERS AZL064
CROSLAND 351
CROSLAND 469
Donaldson P779959
FIAAM FB1501
FIAAM FB1501A
Filtron OC600
FINN-FILTER FFP10007
Fleetguard LF3364
Fram C3DB
GUD G834
HASTINGS LF202
HENGST D02E110M
LAUTRETTE ELH4198
MAHLE CAP327
MAHLE CF2
MAHLE OX1
MAHLE OX1D
MANN & HUMMEL H7203
MANN & HUMMEL PF1030
MANN & HUMMEL PF925
MANN & HUMMEL PF925X
MERCEDES-BENZ 0001800209
MERCEDES-BENZ 0001848425
MERCEDES-BENZ 0001848525
MISFAT T012B
MONARK 030784170
MOTORCRAFT EFL67
Orenstein-Koppel 0915982
PRO-FILTERS CH417
PURFLUX L413
Purolator L20700
Purolator L27110
SAVARA 92408717
SF-FILTER SO4180
Sofima S0122O
SOPARTEX 232025
STEP-FILTERS HC5751
TECNOCAR O3M
UFI 2001202
Wix 51010
Wix WL7000
Our filtration equipment is used in a wide range of industries:

Advanced production process:
Contact us

john

Fimler Filter

WeChat: +8613632692595

Whatsapp:+8613632692595


E-mail:4798742@qq.com
Credit member
Shenzhen Fimler Filter Element Factory
Shenzhen Nanshan Fimler Filter Element Factory specializes in high-tech industry of gas and fluid precision filtration equipment manufacturing. The main products are cement bin top dust collector, cement tank top dust collector, construction machinery filter element, industrial hydraulic oil filter element, self-cleaning air filter element, dust filter element, air compressor filter element, security filter element, coalescing filter element and so on. At the same time, we produce and sell nearly 1000 kinds of winding oil and gas separators, folding oil and gas separators, spinning oil and gas separators, air filters, lubricating oil filters, compressed air high-efficiency filters, industrial hydraulic oil filters, industrial air filters, oil and gas separators, dust filter cartridges, purification equipment, and a wide range of products. Applied to steel manufacturing, petrochemical, gas power generation, fertilizer nitrogen, powder coating, air separation equipment, dust-free workshop, air compressor station, fan dust removal, cigarette pharmaceuticals, food and beverage and other mechanical equipment air purification system, hydraulic lubrication system, dust removal system. Especially in the air filter and dust filter has a very rich experience and unique technology, in the leading level in China. I plant has a high-quality staff, with strong technical and sales force, and constantly through the training of staff skills and skills, accumulated experience in production and engineering practice, to strengthen the development of new products and research, so that products continue to be old and new, to meet the various production needs of the majority of users. According to the different needs of customers, "private custom" products, all models and specifications are diverse. Contracting all kinds of special filter elements. It can be manufactured by OEM and can be customized according to customers'requirements.
View more
Contact Us
Shenzhen Fimler Filter Element Factory

Contact

John

Phone

86-86-13632692595

Address

nanshan Shenzhen,Guangdong
Find Similar Products By Category